Bryan Tetorakis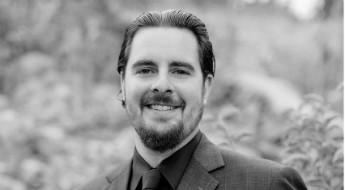 Barman and The Varnish General Director
From DC to Los Angeles, Bryan Tetorakis has been a part of the nation's most highly regarded cocktail bars. Tetorakis discovered his love for cocktails while working as a chef, enjoying the classic cocktail after a long day in the kitchen.
Starting as a hobbyist, making cocktails at home for friends, Bryan loved entertaining and experimenting with old recipes. His passion became a reality when presented with the opportunity to work in the prestigious Columbia Room to receive formal cocktail training. He took his new skill set to open Rogue 24, an ambitious project fusing food science with classic cocktails.
In 2015, he traveled to San Diego and quickly realized California was the perfect place to start a new journey. Accepting a Bar Manager role at the high volume juggernaut, Polite Provisions, he experienced balancing a neighborhood haunt with an award winning cocktail program.
A brief two years later, he ended up in Los Angeles as the General Manager of The Varnish in downtown. The Varnish has always held a special place in Bryan's heart ever since he first visited in 2010. You can still find him behind the bar shaking Daiquiris, but more commonly on the other side, enjoying Martinis and holding court.
Select the day that you prefer
Find the event interested
16 FEBRUARY | 14:30 - 15:30
Mixology Lab - Pad. A5