Discover the Buyers' Programme
The Buyers' Programme is a specific program developed and designed for selected top buyers.
Participating in the Buyers' Programme at Beer&Food Attraction you will have the chance to:
Find out the latest new trends and product innovations in the beer, beverage, and food sector
Keep up-to-date with new consumption patterns and styles, and find partners to support your business
Use our exclusive My Agenda Platform that will allow you to preview the exhibitors' list and schedule meetings with them before Beer&Food Attraction.
In addition, do not miss the chance to complete your business knowledge of the sector by visiting BBTech expo: the professional trade fair for beer and beverage technologies that will run in conjunction with Beer&Food Attraction.
What the program offers
The Buyers' Programme offers reserved services to our selected buyers: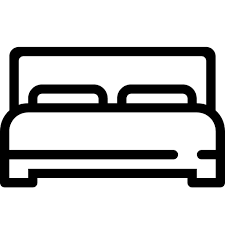 Contribution to the accommodation


Airport transfer service (Bologna, Ancona and Rimini)


Daily shuttle service from hotels to the expo and back


Free entrance ticket


Light lunch at the expo


Exclusive access to our Business Lounge


Opportunity to schedule matchmaking B2B business meetings with Beer&Food Attraction exhibitors through My Agenda Platform
How to apply?
Fill out the application form here.
Your application will be assessed by the Buyers' Office. Shortly you will be able to know if your company profile is eligible to join the Buyers' Program.
This application is not a confirmation of acceptance. Please wait for our team to carefully assess your profile.
For further information, please write to: buyer.foodbeverage@iegexpo.it