Italian Cuisine Championships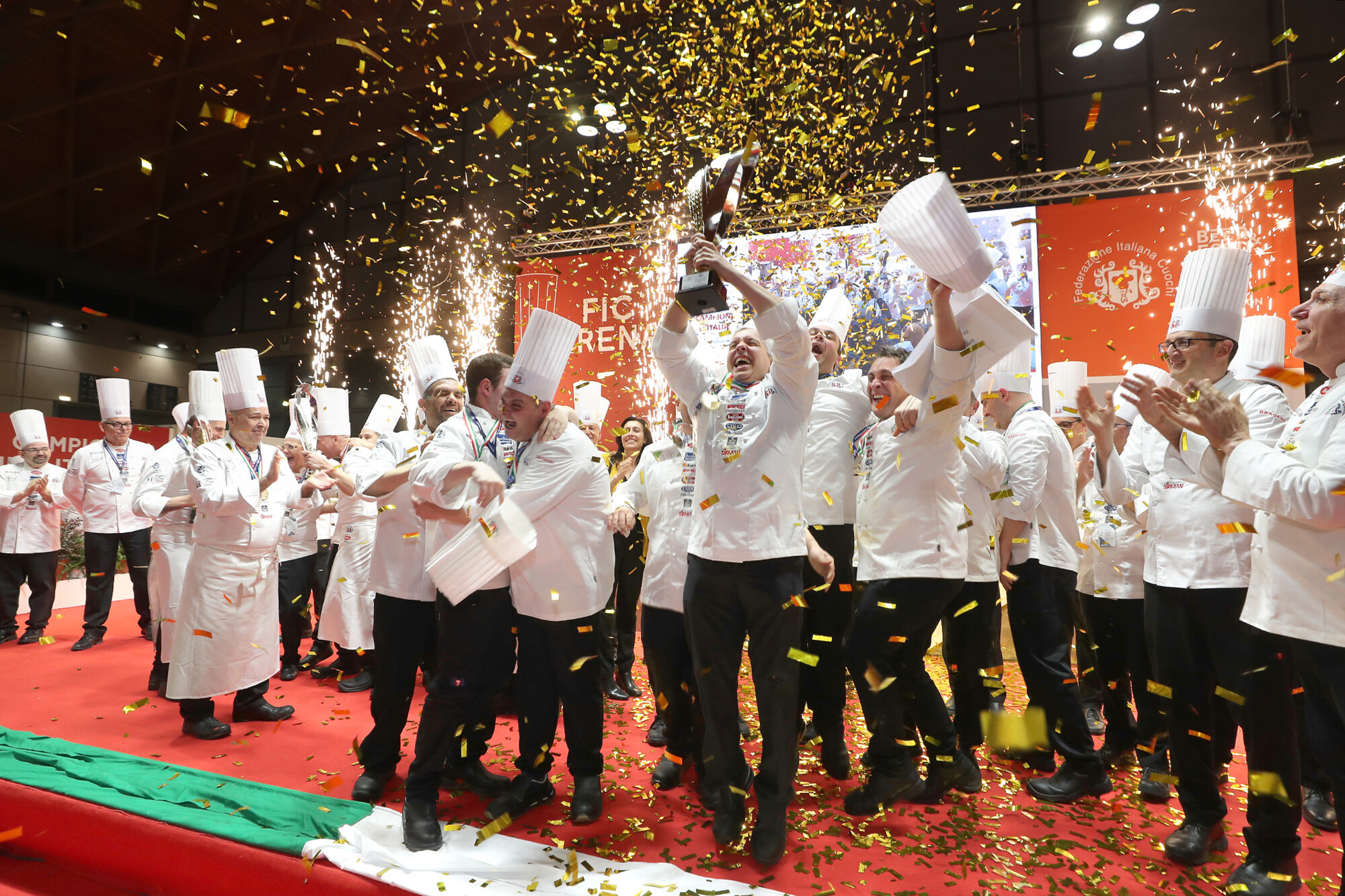 The Italian Cuisine Championships are the most important event among national cooking competitions and are organized by the Italian Chefs Federation. Now at their 8th edition, the CCI by Federcuochi will take place from 18th to 20th February in Hall A3 of the Rimini Expo Centre, during Beer&Food Attraction Exhibition.
It is an eagerly awaited event that, since years, has received the important recognition by Worldchefs, the world's chef organization of which FIC is part and in which it is one of the most active associations.
For this one, and for the many events planned for this year, we can speak of an international event, starting from scheduled competitions. In fact, also in 2024, there will be a lot of novelties and planned contests that represent an exceptional showcase for global foodservice.
These are the competitions that are considered "traditional" and which will see 500 contestants competing, divided between teams and individuals:
HOT KITCHEN IN TEAMS
HOT KITCHEN INDIVIDUAL (K1)
RESTAURANT PATISSERIE (K2)
VEGAN HOT KITCHEN (K3)
"SPECIAL YOUTH" CONTEST
"BEST LADY CHEF PROFESSIONAL" CONTEST
"BEST CATERING SCHOOL STUDENT" AWARD
"MISTERY BOX" CONTEST
"STREET FOOD" CONTEST