Freni e Frizioni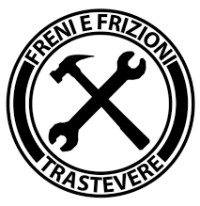 Freni e Frizioni is a "street cocktail bar" located in Trastevere, one of the trendiest area of Rome. It was born in 2005 in a former mechanic shop with the intention to bring to Rome the ritual of aperitivo, traditionally consumed in the regions of the north of Italy. The aperitivo is still available today everyday from 6.30pm to 9.30pm.
During its 18 years of activity, thanks to continuous researches and studies of new products and new techniques, it developed a richer and richer proposal in terms of drinks but also "ready to drink" cocktails, bitters, liqueurs and draft cocktails.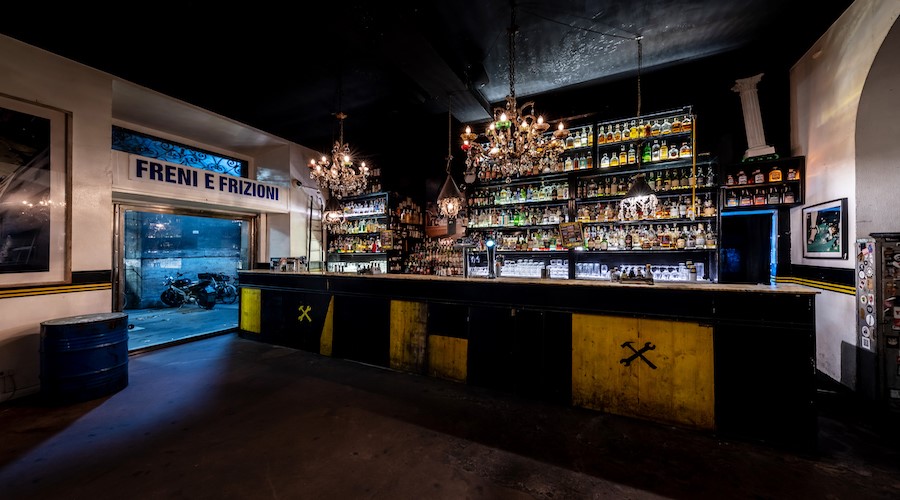 Freni e Frizioni is a "high volume" bar where quantities goes hand by hand with qualities. You can either sit on their cozy terrace or you can have a take away drink in the pretty square in front of the bar. It has a drinklist of 12 cocktails changing every 6 months but you can order also classic ones, beer, wine or you can choose a spirit among the over 600 labels on the bottle shelves.
Recently the hard work of Riccardo Rossi (the bar manager) with its team brought Freni e Frizioni to a higher and higher level so as to be included in the best world bar rankings such as 50best Bars, Tales of the Cocktails and Top500bars.

In 2016, together with the guys from Jerry Thomas Project, they opened "La Punta Expendio de Agave", a Mexican restaurant/bar with the real Mexican dishes and a massive collection of agave spirits labels (around 800).
In January 2022 they opened a new bar in Rome, Freni e Frizioni Draft, the first bar in Italy focused on draft cocktails other than a very good quality pizza.
RICCARDO ROSSI
Riccardo Rossi was born in Viterbo in 1984 but his career in the sector began in London where he moved in 2008 after obtaining a degree in Communication Sciences. He worked in the English capital for 5 years in different styles of bars and also held managerial positions.
In 2013 he returned to Rome, where he found work at Freni e Frizioni, one of the most famous bars in the capital. In 2016 he became bar manager and also partner. Now the company has two more bars: La Punta Expendio de Agave, opened in 2016 in collaboration with the Jerry Thomas Project, and the most recent Freni e Frizioni Draft, opened in early 2022 with a focus on draft drinks and high quality pizza.
In recent years Riccardo has become a sort of brand ambassador of the bar, building connections and friendships with bartenders around the world, bringing the iconic logo of Freni e Frizioni in a more international dimension. He is in fact often invited for guest shifts and seminars around the world and the bar is now present in all the most important industry lists such as 50best bar (where in 2023 Freni e Frizioni was ranked number 33), Tales of The Cocktails and Top500. In 2021 Freni was also elected the best cocktail bar in Italy according to the Barawards of Bargiornale.
Together with other members of Freni e Frizioni he launched a line of draft cocktails under the name of Freni e Frizioni Bar Selection; at the moment there are 5 classics but they are already working to develop some other recipes.
From his first trip to Peru in 2017 a passion for Pisco was born and he is now recognized as the greatest national expert of this distillate. Meanwhile his travels to Peru have become 3! He loves to travel but even more animals, especially his inseparable English Bulldog named Fonzie. He likes to drink pretty much everything but just offer him an American, a Gin Tonic or a Paloma and you can't be wrong!
ALESSANDRO MANNONI
Alessandro Mannoni, known to all as Sandro, was born in Rome in 1994. He attended the Amerigo Vespucci Hotel Institute in Rome where he immediately developed an interest in the hospitality sector.
After various experiences between neighborhood bars and hotels arrives at Freni e Frizioni in 2017, a place that considers a real home.
At Freni he learns the attention to detail and the search for the perfect drink.
Shortly before the Covid pandemic he receives a call from an old employer who offers him a position as a bar manager and therefore decides to leave Freni. During this period he gained experience in managerial roles and after a year he decided to return to his "Freni home".
Sandro is currently in charge of the purchases, of the warehouse but above all of the services in external of the bar: fairs, barshow, sporting events and private parties.