Drink KONG - An "instinct" bar

Their activity is based on visual and taste experience: since it opened three years ago they already ranked 21st in World 50 best bars, won the Campari ''one to watch'' award, ranked 17th at top 500 bars, won best Italian cocktail bar for Bargiornale, and many more. All this gave them the strength to push their boundaries further.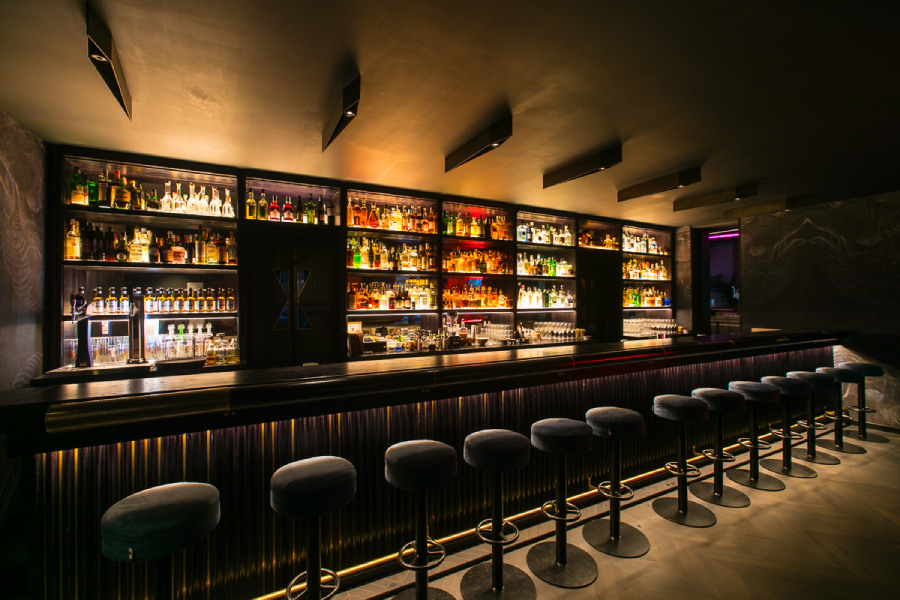 The Drink Kong team is very unite, all the staff works on all the stages of the creative process of the menù and constantly discusses how to improve hospitality.
They want their guest to lower their guard and abandon themselves at what they feel in their tummy, they want them to follow their instincts. Right now they have a new menù called "Perimeter and Shape": with this menù you can visually be stimulated, it's a true inspiration from the italian-japanese architectural design from the 70'.
They focus a lot on the experience of their guests, as a heavy duty bar they want to expand this to a larger crowd.
LIVIO MORENA
He was born in 1979, and started bartending in 2004. He crushed into this job while he was following his music carreer as a bass and guitar player, and after having a degree in journalism, sociology and mass media.
Since then he had the luck to work in many great bars, like Micca Club and Caffè Propaganda, with great bartenders.
In 2016 he was the italian competitor for the Bacardi Legacy global cocktail competition in San Francisco.
In 2018 he joined Drink Kong as barmanager and he is still proudly part of the staff.